My home-based CPA practice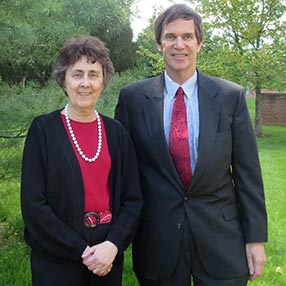 I became a self-employed Certified Public Accountant in 1986. I soon found a large homeowner association that needed a paid treasurer. That job evolved over the years and after more than 26 years in that position I retired from it in 2014. It was a real boon to my practice mix with my early and continuing emphasis on HOA auditing and taxes.
Having an individual tax practice is the bedrock to a sole practitioner's business. Currently, those types of clients now exceed 125 families.
Finding my niche
Early on in the struggle to establish myself, a mentor CPA advised me to "find a niche." The niche that I developed was non-profit auditing and reviews. These assignments involve churches, HOAs, condominium associations, swim & tennis clubs as well as a few other types of non-profits. In the early 1990s I began with one church and a few HOAs. Those types of clients now exceed 25, with five of those being churches.
Accounting for small businesses
In our thriving market economy, people are encouraged to take risks and dive into small businesses of their own. Passion frequently leads to success. Accounting for small businesses continues to be a growing segment of what I do. These types of clients now exceed 25, all of which must have a business-type income tax return prepared on an annual basis. The vast majority of these small businesses simply need to show me their accounting and have me take it from there to get their taxes right. A few of them need more assistance, which may include write-up work and consulting.
Being a general practitioner is demanding of my time. We all need to learn how to work smartly and productively. Faith in a divine being is central to my success as a small CPA firm. I find that when I focus the start of each day on God, the rest of the day takes care of itself quite nicely. Those who are really committed to excellence give Him top priority. Reader, allow me to remind you to, "… find your self-worth in God's unconditional love for you, not your accomplishments." (Bruce & Stan: God Is in the Small Stuff: and it all matters)